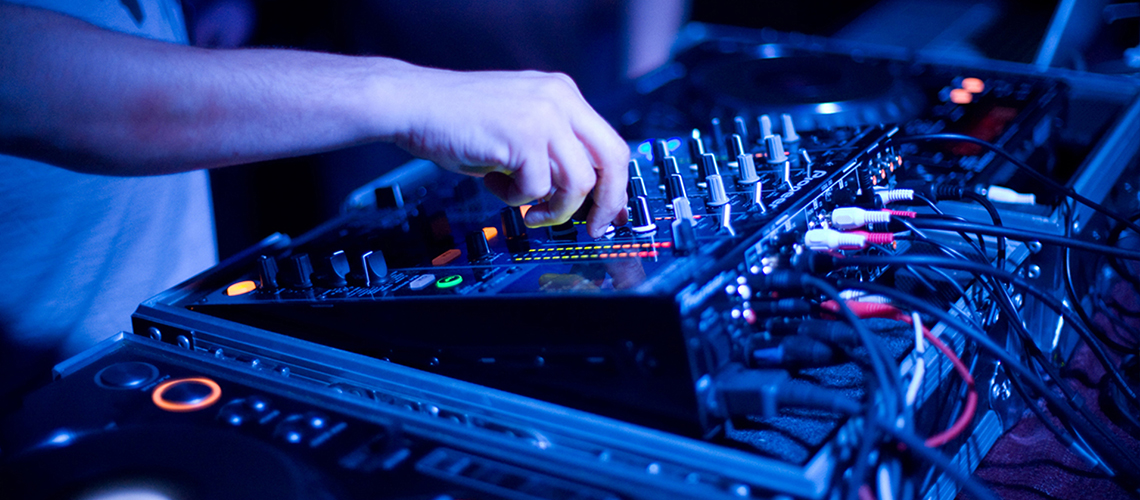 Our staff comes from the affinity of a group of deejays, sound/ lighting technicians and entertainers in Tuscany.

We have been working in the private events sector for more than ten years entertaining thousands of people.

We offer professional and ever-innovative audio/video/lighting equipment.
The name of the founder, Andrea Ribas Dj, is a nom de plume.

Andrea Tognarini (this is his real name) is born in Florence and he is a musician.

He plays piano, guitar, bass and ukulele.

He loves music and he loves his job.

Since the age of 14 he is deejay for CDD disco in Quarrata (Pistoia) where he learns how to "make people dance" and "liven up the party".
When CDD closes in the early 2000s he collaborates with many Dj staff for private and local events.

A several years experience in the entertainment sector in international tourist resorts made Andrea acquire a strong competence.

A wonderful, deep and fulfilling experience for those who love to entertain people.

At the same time he goes on as a deejay at various club nights, events and weddings.

Among these we remind Pitti Immagine, Joomla, all the crazy nights at InFortezza back in the summer of 2008 and 2009 and many more…
He loves all kinds of music.

Every dj set is a new musical adventure.

He gives serious consideration to every aspect of the event ( guests arrival, aperitif, banquet and dances) selecting music in minute detail both at his own choice and in collaboration with customers who can guide him- musically speaking- with their music taste.
Professional and always ready to meet the needs of the client, he will take care of your event and together with the staff he will take you into an unforgettable experience filled with fun and happiness!